Scott @ LP Con 2020! [ Feb 8, 2020 ]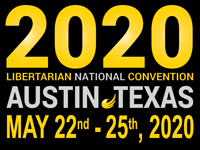 Been wishing you could meet Quantum Vibe creator Scott Bieser and get his autograph on one of his many graphic novels? If you're going to be in Austin, Texas the weekend of May 22nd through the 25th this year, you're in luck. Big Head Press will be selling books in the exhibit area for the 2020 Libertarian Party Convention. Scott will also be at the table, helping out and chatting with fans.
You don't have to be a libertarian or have any interest in politics to come see us. The exhibit area is open to the public, in the JW Ballroom on the 4th floor of the JW Marriot in downtown Austin.
Please help Scott keep QUANTUM VIBE alive!
Buy our books:

Become a subscriber or patron
Transcript For Strip 101
Panel 1
Nicole and Gary in bed, spooning/sleeping in post-coital glow, covers pulled up to armpits. Nicole has that just-ate-ice-cream expression.
No dialog.

Panel 2
Same shot. Gary has shifted position a bit and begun snoring; Nicole is awake an annoyed.
Gary: Sssnnrrrrrrrrk
Nicole: ...

Panel 3
Nicole is out of bed, zipping up her anysuit. Gary is still asleep, snoring.
Nicole (thought): You're a nice lay, Gary, but I need some sleep.
Gary: Sssnnrrrrrr ….

Panel 4
Nicole, with the boxed Sun-Shooter suit under one arm and Enry's rose bouqet in the other, treads down a residential corridor.
Nicole (thought): Sleep is sounding really good. But maybe a shower first.

Panel 5
Nicole in the shower. Lots of steam and soapy lather.
Nicole (thought): I wonder who invented showers. Damn brilliant idea.

Panel 6
Out of the shower, standing next to her bed, one towel wrapped around her head, the other around her body. She's looking at her Screen.
Nicole: Six hours until I have to get up and pack for Venus. Awesome.

Panel 7
Nicole sprawled face-down across her bed, asleep. The bedclothes only partially cover her, we can see she's only wearing panties.
Nicole: Sssnnnrrrrrrk ...

Panel 8
Nicole is jolted awake, she bolts up, instinctively clutching some bedclothes to her chest.
Filtered Voice: NICOLE!