Scott @ LP Con 2020! [ Feb 8, 2020 ]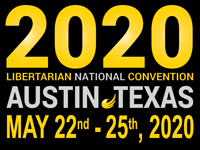 Been wishing you could meet Quantum Vibe creator Scott Bieser and get his autograph on one of his many graphic novels? If you're going to be in Austin, Texas the weekend of May 22nd through the 25th this year, you're in luck. Big Head Press will be selling books in the exhibit area for the 2020 Libertarian Party Convention. Scott will also be at the table, helping out and chatting with fans.
You don't have to be a libertarian or have any interest in politics to come see us. The exhibit area is open to the public, in the JW Ballroom on the 4th floor of the JW Marriot in downtown Austin.
Please help Scott keep QUANTUM VIBE alive!
Buy our books:

Become a subscriber or patron
Transcript For Strip 1112
Panel 1
In the lunchroom: Zander, Bok, Sofia, and Sofia's friend Lorri are sitting at one of the round tables, eating and chatting.
Zander: I don't think you earned any points with Mr. Foot this morning, Bok.
Sofia: I can't believe he was so mean to you. It was just some harmless joking.
Sofia: And that Ophelia is such a humorless doof anyway.
Panel 2
Closer 4-shot of the friends.
Zander: Hey, us humorless doofs need love too, you know.
Bok: Why, Zander! Way to go! A well-timed response! I guess my coaching is paying off.
Sofia: That's right! What do you think, Lorri?

Panel 3
Focus on Lorri.
Lorri: Personally, I think humorless doofs are under-rated.
Lorri: I mean, without them, who will the rest of us have to feel superior to?
Lorri: But Zander isn't a doof. He's a nerd, and nerds are bing-bing.
Zander: Uh, thanks, I think.