Scott @ LP Con 2020! [ Feb 8, 2020 ]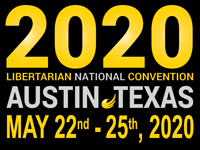 Been wishing you could meet Quantum Vibe creator Scott Bieser and get his autograph on one of his many graphic novels? If you're going to be in Austin, Texas the weekend of May 22nd through the 25th this year, you're in luck. Big Head Press will be selling books in the exhibit area for the 2020 Libertarian Party Convention. Scott will also be at the table, helping out and chatting with fans.
You don't have to be a libertarian or have any interest in politics to come see us. The exhibit area is open to the public, in the JW Ballroom on the 4th floor of the JW Marriot in downtown Austin.
Please help Scott keep QUANTUM VIBE alive!
Buy our books:

Become a subscriber or patron
Transcript For Strip 1766
Panel 1
Diana's flyer is moving past us toward a Junction Matrix, which allows egress from one giant bubble to another in Bubbleopolis. Other vessels of varying sizes (but no Bubbs) are entering and leaving various Matrix portals.

Caption: I lived and worked mostly in one of the central, older Bubbles in Bubbleopolis.
Caption: Getting considerably less benefit of the Five Suns' energy than the outer spheres, my home neighborhood abides in perpetual twilight.
Panel 2
Diana's flyer nears an appropriately-sized portal.
Caption: One travels among the spheres via the Junction Matrix, which works on a principle similar to the Displacement Drive.
Caption: Here, you could jump to the adjacent sphere, or entirely across the City. It's all in the code you send to the portal controller.
Panel 3
Diana's flyer emerges from another Matrix and zooms across the sky. Here the lighting is brighter, the colors more vivid.
Caption: My interview subject – Lorelei Wodenstar deClayre – lived in one of the outer spheres.
Caption: Where it was perpetually bright and sunny.
Caption: That shit always gives me a headache.
Panel 4
Diana's flyer arcs in towards a large floating, European-style palace, with considerable landscaping on a wide platform. A few other widely-spaced buildings of differenty styles can be seen floating in the distance.
Caption: deClayre was Hayami's first charge while working for Gianturco Garantia.
Caption: She's also as rich and influential as, well, Alyss Roaz. But definitely with a different taste in architecture.