Scott @ LP Con 2020! [ Feb 8, 2020 ]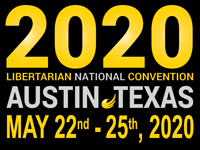 Been wishing you could meet Quantum Vibe creator Scott Bieser and get his autograph on one of his many graphic novels? If you're going to be in Austin, Texas the weekend of May 22nd through the 25th this year, you're in luck. Big Head Press will be selling books in the exhibit area for the 2020 Libertarian Party Convention. Scott will also be at the table, helping out and chatting with fans.
You don't have to be a libertarian or have any interest in politics to come see us. The exhibit area is open to the public, in the JW Ballroom on the 4th floor of the JW Marriot in downtown Austin.
Please help Scott keep QUANTUM VIBE alive!
Buy our books:

Become a subscriber or patron
Transcript For Strip 1860
Panel 1
The Super-flyer (disguised) flies away from the Baxter Building
Caption: After breakfast, and 'morning ablutions,' as that quaint phrase puts it, Areum and I set off for Roaz' mansion.
Caption: Gyeon-Hoon apparently had his own means of getting around, so it was just the two of us.
Caption: Just the two of us.
Panel 2
Inside the cabin, a pensive Diana rides in back while Areum is up front, driving. What we see of Areum's outfit looks different from before.
Caption: I wouldn't call the attraction I still had for Areum a 'crush,' exactly.
Caption: More a persistent, low-level longing.
Caption: But she was clearly not into me. I suspect she's not even into women.
Panel 3
Still in the cabin.
Areum: You have visited the Roaz mansion before?
Diana: I stayed there for a cycle when I first arrived in … Oz. A bit more than a year ago.
Areum: S&H will be watching, of course. How will you deal with them?
Panel 4
Exterior of disguised flyer approaching the local Junction Matrix, still somewhat distant.
Diana: By walking right up to the front door and knocking.
Diana: As I mentioned, I'm friends with the house Cê-esse.
Diana: And trust me, Smith & Holder does not want to get on his shit-list.