Scott @ LP Con 2020! [ Feb 8, 2020 ]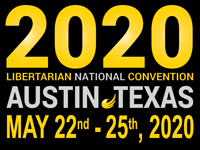 Been wishing you could meet Quantum Vibe creator Scott Bieser and get his autograph on one of his many graphic novels? If you're going to be in Austin, Texas the weekend of May 22nd through the 25th this year, you're in luck. Big Head Press will be selling books in the exhibit area for the 2020 Libertarian Party Convention. Scott will also be at the table, helping out and chatting with fans.
You don't have to be a libertarian or have any interest in politics to come see us. The exhibit area is open to the public, in the JW Ballroom on the 4th floor of the JW Marriot in downtown Austin.
Please help Scott keep QUANTUM VIBE alive!
Buy our books:

Become a subscriber or patron
Transcript For Strip 1900
Panel 1
The woman, Kimberly, leads Diana and Wook past a row of antique-style dollhouses.

Caption: After a somewhat less-awkward introduction, Kimberly gave us a tour of the place.
Diana: These look … rather old.
Kimberly: They're practically ancient. Some of these constructions date back to the first century.
Panel 2
The trio are walking past some more dollhouses, although the styles are getting more retro-futuristic.

Diana: This is quite a collection.
Kimberly: We provide a display space for the best miniatures, as well as studio space for construction.
Diana: Was Hayami building something here?
Panel 3
Close 3-shot of the trio.
Kimberly: She was, and she was nearly finished with a masterpiece when she had to leave on some contract job a couple of years ago.
Diana: A masterpiece, eh?
Kimberly: When you see it, you'll understand.
Panel 4
Framed by a doorway behind them, the trio are looking up at something amazing.
Diana: Woah.
Kimberly: She even had a name for it … 'Château Périlleux'
Diana: A strange name. Did she explain it?