Scott @ LP Con 2020! [ Feb 8, 2020 ]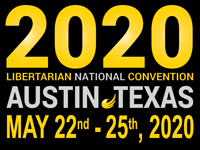 Been wishing you could meet Quantum Vibe creator Scott Bieser and get his autograph on one of his many graphic novels? If you're going to be in Austin, Texas the weekend of May 22nd through the 25th this year, you're in luck. Big Head Press will be selling books in the exhibit area for the 2020 Libertarian Party Convention. Scott will also be at the table, helping out and chatting with fans.
You don't have to be a libertarian or have any interest in politics to come see us. The exhibit area is open to the public, in the JW Ballroom on the 4th floor of the JW Marriot in downtown Austin.
Please help Scott keep QUANTUM VIBE alive!
Buy our books:

Become a subscriber or patron
Transcript For Strip 1906
Panel 1
Diana and Monty are walking down a corridor, with Wook following.

Diana: All right, all kidding aside, what function might this hyper-whatsis serve?
Monty: It's not that difficult a word, Diana.
Monty: Hyper. Cube. (H)exa. Hedron.
Panel 2
Diana rolls her eyes.

Diana: Okay, okay. Hyper-cubexahedron. But what's it for?
Monty: I have no idea -- Remember that I said, 'sort of.'
Monty: In fact, a cubexahedron, hyper or not, can't exist in normal Euclidean space.
Panel 3
They're entering a different room, with other sorts of techy-equipment.
Diana: So, we're talking about extra dimensions?
Monty: Maybe three or four extras, I suppose.
Monty: But not the type of extra spatial dimensions that most physicists talk about.
Panel 4
Standing near a person-sized table in that room. Monty is looking a bit exasperated.
Diana: Why would Hayami want to build something that can only exist in theoretical extra dimensions?
Monty: I DON'T KNOW! It makes no sense!
Diana: That's why we need to figure out what this is for.