Scott @ LP Con 2020! [ Feb 8, 2020 ]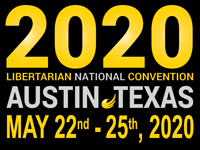 Been wishing you could meet Quantum Vibe creator Scott Bieser and get his autograph on one of his many graphic novels? If you're going to be in Austin, Texas the weekend of May 22nd through the 25th this year, you're in luck. Big Head Press will be selling books in the exhibit area for the 2020 Libertarian Party Convention. Scott will also be at the table, helping out and chatting with fans.
You don't have to be a libertarian or have any interest in politics to come see us. The exhibit area is open to the public, in the JW Ballroom on the 4th floor of the JW Marriot in downtown Austin.
Please help Scott keep QUANTUM VIBE alive!
Buy our books:

Become a subscriber or patron
Transcript For Strip 567
Panel 1
Back in the 'present,' Seamus and Nicole in the viewing room.
Caption: Now:
Nicole: Buford was kinda frosted when you barked at her for not being close-by when we got back. But she is totally crushing on this Nigel person ...
Nicole: Hang on ... I'm getting a tel.

Panel 2
Medium c/u of Nicole with her palm in the 'tel' position, taking the call. Leave room for dialog on right.
Voice (electronic): This is commander Vedadi of the El-Kady. Requesting an interview with Dr. O'Murchadha as soon as possible.
Nicole: Good day, Commander Vedadi, what is the purpose of this interview?
Voice: It concerns ... Ms. Oresme, I believe you know very well what this concerns.
Nicole: You are probably correct in that, Commander.

Panel 3
Nicole looks up inquiringly at Seamus, who is nodding his head in the affirmative.
Voice: Then may I please speak with Dr. O'Murchadha?
Nicole: He ... he has had a long day but can spare you a few minutes.
Nicole: How far away are you from the Robotics Care Center in Numisia?

Panel 4
Suddenly, a feathered neo-Deinonychus steps in through the door-membrane, startling Nicole. He's wearing a vest with large pockets, and shorts.
Vedadi: Right outside. But I thought I should tel ahead first.