Scott @ LP Con 2020! [ Feb 8, 2020 ]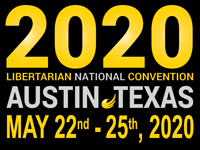 Been wishing you could meet Quantum Vibe creator Scott Bieser and get his autograph on one of his many graphic novels? If you're going to be in Austin, Texas the weekend of May 22nd through the 25th this year, you're in luck. Big Head Press will be selling books in the exhibit area for the 2020 Libertarian Party Convention. Scott will also be at the table, helping out and chatting with fans.
You don't have to be a libertarian or have any interest in politics to come see us. The exhibit area is open to the public, in the JW Ballroom on the 4th floor of the JW Marriot in downtown Austin.
Please help Scott keep QUANTUM VIBE alive!
Buy our books:

Become a subscriber or patron
Transcript For Strip 602
Panel 1
Outside the door to the girls' hotel room, Nicole is letting herself, Buford, and Murphy in.
Buford: It's kind of early but I t'ink it was good to send Nigel home. He's really stressed.
Nicole: I agree.

Panel 2
The girls walk into the room, which has two queen-sized beds and an easy chair.
Nicole: Poor guy lost his sister, after all.
Nicole: I don't have any siblings but if my mom was murdered I'd probably go insane.

Panel 3
Nicole and Buford discover that Murphy has taken a seat in the easy chair, and her eyes are closed.
Nicole: I wonder if you can relate to that, Murphy …
Nicole: Murphy?
Nicole: Hey, are you asleep or what?

Panel 4
Murphy looks slighly irritated as she answers. Nicole looks affronted.
Murphy: I don't sleep. I'm thinking.
Murphy: Please leave me be for 12 hours.
Nicole: Well, FINE. Be that way.