Scott @ LP Con 2020! [ Feb 8, 2020 ]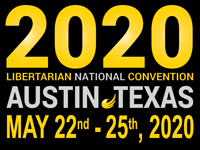 Been wishing you could meet Quantum Vibe creator Scott Bieser and get his autograph on one of his many graphic novels? If you're going to be in Austin, Texas the weekend of May 22nd through the 25th this year, you're in luck. Big Head Press will be selling books in the exhibit area for the 2020 Libertarian Party Convention. Scott will also be at the table, helping out and chatting with fans.
You don't have to be a libertarian or have any interest in politics to come see us. The exhibit area is open to the public, in the JW Ballroom on the 4th floor of the JW Marriot in downtown Austin.
Please help Scott keep QUANTUM VIBE alive!
Buy our books:

Become a subscriber or patron
Transcript For Strip 617
Panel 1
Exterior, entrance to Ignition Pizza. We see a bit of foot traffic in front of the place.
Nicole (from inside): Not exactly a Zam Fortran moment, huh.
Murphy: Who is Zam Fortran?

Panel 2
Buford, Nigel, Nicole, Murphy sitting around a table, drinking coffees.
Buford: Zam Fortran is a fictional detectif, from t'e telefid, 'Bobsur Onkel.'
Buford: He's a genius at getting confessions out of bad guys.

Panel 3
Nigel, Nicole, Murphy from Buford's POV. Nigel looks a bit dejected.
Nigel: Well, I'm afraid I'm no Zam Fortran.
Murphy: No need. I got the information I needed – by watching Frumm's reactions, I know he's neck-deep in this, if not the murderer himself.

Panel 4
Nicole and Murphy.
Nicole: So what do we do now?
Murphy: I think it's time to visit Nigel's oday.