Scott @ LP Con 2020! [ Feb 8, 2020 ]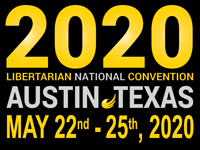 Been wishing you could meet Quantum Vibe creator Scott Bieser and get his autograph on one of his many graphic novels? If you're going to be in Austin, Texas the weekend of May 22nd through the 25th this year, you're in luck. Big Head Press will be selling books in the exhibit area for the 2020 Libertarian Party Convention. Scott will also be at the table, helping out and chatting with fans.
You don't have to be a libertarian or have any interest in politics to come see us. The exhibit area is open to the public, in the JW Ballroom on the 4th floor of the JW Marriot in downtown Austin.
Please help Scott keep QUANTUM VIBE alive!
Buy our books:

Become a subscriber or patron
Transcript For Strip 71
Panel 1
Back at Helios base, in the monitoring room, Seamus notices a problem on one of his monitors.
Caption: Three and a half minutes later, on Mercury:
Seamus: Oh, no.
Wayne: What is it?

Panel 2
Both men are now peering intently at one of Seamus' monitors.
Seamus: There, see it? A new magnetic depression is forming.
Wayne: Right in the flyer's path!

Panel 3
Looking over the men's shoulders at the monitor. It shows the surface of Sol, with various lines and icons indicating the position of the Flyer. The Flyer's icon is moving close to a dark circular area.
Seamus: It could sprout a prominence at any moment.
Wayne: Can the Flyer survive contact with a prominence?

Panel 4
Back to the shot in the first panel, only now most of the monitors have gone dark or are showing flatlines. Seamus looks like he's in shock. Wayne is concerned but not as overwhelmed.
Wayne: Apparently not. Damn.
Panel 5
Same shot. Seamus just sits there, staring at the solar monitor. Wayne sits back in his chair, looking disgusted.
Wayne: Thirty-five million augrams down the drain. I hope you're satisfied.
Seamus: Satisfied?
Panel 6
Wayne growls at Seamus through gritted teeth, which snaps Seamus out of his funk.
Wayne: It was your idea to use a young, inexperienced pilot, when there are a half dozen seasoned pilots who could have done this job.
Seamus: I – I had my reasons.

Panel 7
Now Wayne is up out of his chair, preparing to leave.
Wayne: Whatever those were, I hope they were good ones. Because they cost the life of your assistant.
Seamus: We don't know she's dead. It could just be her transponder.

Panel 8
Wayne exits the room, his valets trailing in his wake. Seamus can only sit there and stare at his monitor, morosely.
Wayne: Oh, sure, just her transponder. And her entire telemetry stream.
Seamus: ...