Scott @ LP Con 2020! [ Feb 8, 2020 ]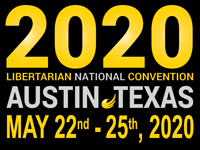 Been wishing you could meet Quantum Vibe creator Scott Bieser and get his autograph on one of his many graphic novels? If you're going to be in Austin, Texas the weekend of May 22nd through the 25th this year, you're in luck. Big Head Press will be selling books in the exhibit area for the 2020 Libertarian Party Convention. Scott will also be at the table, helping out and chatting with fans.
You don't have to be a libertarian or have any interest in politics to come see us. The exhibit area is open to the public, in the JW Ballroom on the 4th floor of the JW Marriot in downtown Austin.
Please help Scott keep QUANTUM VIBE alive!
Buy our books:

Become a subscriber or patron
Transcript For Strip 821
Panel 1
Nicole and Seamus are seated in a lounge at the Trosberg Spaceport, their luggage around them, looking bored, although Seamus turns in response to his name being called.
OP Voice: Dr. O'Murchadha, I presume?
Panel 2
Seamus rises to greet a 2-meter-tall neo-Rooster. He wears a yoke anchoring a pair of artificial arms and hands.
Seamus: Carl Hendry! You old son-of-a-gun!
Carl: You were expecting the Hickerson twins?
Seamus: Well, hoping maybe, but you'll do.

Panel 3
Nicole gets to her feet as Seamus does introductions.
Seamus: Carl, this is my assistant, Nicole Oresme.
Seamus: Nicole, say hello to my old friend Dr. Carl Hendry.
Carl: Hello, Nicole.
Carl: Seamus, you keep calling me 'old,' I'm going to get a complex.

Panel 4
Nicole and Seamus and Carl. Nicole winces.
Seamus: When you get to be over 200 you're supposed to brag about your age, not hide from it.
Carl: Don't tell me I've doing it wrong for 30 years!
Seamus: Probably longer than that but I'm not your sex therapist.