Scott @ LP Con 2020! [ Feb 8, 2020 ]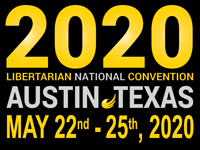 Been wishing you could meet Quantum Vibe creator Scott Bieser and get his autograph on one of his many graphic novels? If you're going to be in Austin, Texas the weekend of May 22nd through the 25th this year, you're in luck. Big Head Press will be selling books in the exhibit area for the 2020 Libertarian Party Convention. Scott will also be at the table, helping out and chatting with fans.
You don't have to be a libertarian or have any interest in politics to come see us. The exhibit area is open to the public, in the JW Ballroom on the 4th floor of the JW Marriot in downtown Austin.
Please help Scott keep QUANTUM VIBE alive!
Buy our books:

Become a subscriber or patron
Transcript For Strip 913
Panel 1
Establishing shot: Hyperion, from space. We can just see Cissonius arcing in for a landing, looking tiny in the scale.
Caption: The Saturnine moon Hyperion.
Caption: Discovered in 109 B.S.A (1848 C.E.), his unique characteristics discovered by the Cassini probe 158 years later.
Caption: Hyperion is a gigantic, dusty, dirty ball of ice.

Panel 2
A closer-in shot of the moon featuring a cluster of its jagged-edged, deep craters. One crater has something of a plateau next to it, and near the edge of that crater we can see an artificial structure. The structure appears to have spider-like legs reaching out in all directions to anchor itself in the ice.
Caption: Bond-Lassel Station is owned and operated by Lewis & Canter JSC, based in L-5 City.
Caption: The station collects scientific data concerning both Hyperion and the outer reaches of Saturn's trans-Titan space. An associated orbital observatory studies distant Kuyper Belt objects.

Panel 3
Inside the ship-bay, the passengers of the Cissonius disembark onto extended causeway. We see some other ships berthed nearby.
Caption: Because of this station, Muc Ar Foulain, L-5 City's mercorp agency, claims Hyperion as protected under its laws.
Caption: The claim is disputed but at present no other System power has felt inclined to press the issue.

Panel 4
Three-shot of Murphy, Nicole and Seamus walking along the causeway. Something to the side has caught Nicole's eye and she is glancing questioningly at it.
Caption: Of course, political situations can sometimes change overnight.