Scott @ LP Con 2020! [ Feb 8, 2020 ]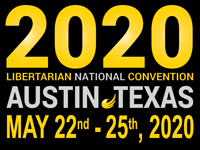 Been wishing you could meet Quantum Vibe creator Scott Bieser and get his autograph on one of his many graphic novels? If you're going to be in Austin, Texas the weekend of May 22nd through the 25th this year, you're in luck. Big Head Press will be selling books in the exhibit area for the 2020 Libertarian Party Convention. Scott will also be at the table, helping out and chatting with fans.
You don't have to be a libertarian or have any interest in politics to come see us. The exhibit area is open to the public, in the JW Ballroom on the 4th floor of the JW Marriot in downtown Austin.
Please help Scott keep QUANTUM VIBE alive!
Buy our books:

Become a subscriber or patron
Transcript For Strip 1222
Panel 1
Bok returns home from class, sees his father Santiago sitting on the sofa, sipping on his own drink. There is an empty bowl and an empty plate on the coffee table.
Bok: Uh, Dad? Drinking your own water?
Bok: That's, uh, new.
Dorothy (OP left): In here, Bolivar.
Panel 2
Dorothy is in the kitchen, pulling something out of the oven.
Dorothy: I got inspired and made us a nice cassarole.
Bok: Nice! You're feeling better, now?
Dorothy: Oh yes, much. Haven't even had any wine today.
Panel 3
Angled shot so we can see Dorothy and Bok looking through the open kitchen counter into the living room where Santiago is sipping his drink, looking at the video screen.
Dorothy: Even your father seems to have perked up a bit.
Dorothy: He really loves my cheese dip and crackers.
Dorothy: I'll have to make some more, soon.