Scott @ LP Con 2020! [ Feb 8, 2020 ]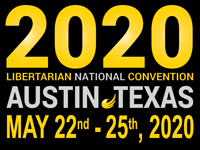 Been wishing you could meet Quantum Vibe creator Scott Bieser and get his autograph on one of his many graphic novels? If you're going to be in Austin, Texas the weekend of May 22nd through the 25th this year, you're in luck. Big Head Press will be selling books in the exhibit area for the 2020 Libertarian Party Convention. Scott will also be at the table, helping out and chatting with fans.
You don't have to be a libertarian or have any interest in politics to come see us. The exhibit area is open to the public, in the JW Ballroom on the 4th floor of the JW Marriot in downtown Austin.
Please help Scott keep QUANTUM VIBE alive!
Buy our books:

Become a subscriber or patron
Transcript For Strip 1824
Panel 1
Diana, Lorelei, Dong and his two nieces confer over tea and cakes in Lorelei's parlor. Diana and Lorelei have seated themselves on a sofa that had extruded up out of the floor behind them.

Lorelei: You should visit Sr. Gómez as soon as possible.
Lorelei: But you should not go alone.
Dong: I humbly offer you the personal protective services of my two nieces.
Panel 2
Diana looks across the table at the two nieces. Areum is her usual reserved self; Wook is still making goo-goo eyes back at Diana.

Dong (OP): They are both highly skilled.
Diana: No doubt they are, but I'm not sure if I can afford your fees.
Wook: Oh, you don't have to pay me.
Panel 3
Everyone looks askance at Wook, who is now blushing and trying to recover from her faux pas.
Dong: Wook! You should not dis-value your services.
Wook: I … I mean … I thought Senhora deClayre was paying -?
Lorelei: Er, not that I would mind, but ...
Panel 4
Dong adminishes Wook as Areum tries to pretend she's not there. Wook's head is bowed.
Dong: This culture discourages allowing someone else to pay for your personal protection.
Dong: This is wise, for such a practice creates muddled loyalties.
Dong: I am sure we can come to an arrangement with Diana, directly.
Wook: Yes, Uncle.