Scott @ LP Con 2020! [ Feb 8, 2020 ]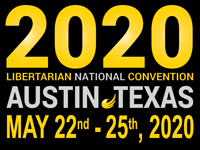 Been wishing you could meet Quantum Vibe creator Scott Bieser and get his autograph on one of his many graphic novels? If you're going to be in Austin, Texas the weekend of May 22nd through the 25th this year, you're in luck. Big Head Press will be selling books in the exhibit area for the 2020 Libertarian Party Convention. Scott will also be at the table, helping out and chatting with fans.
You don't have to be a libertarian or have any interest in politics to come see us. The exhibit area is open to the public, in the JW Ballroom on the 4th floor of the JW Marriot in downtown Austin.
Please help Scott keep QUANTUM VIBE alive!
Buy our books:

Become a subscriber or patron
Transcript For Strip 1857
Panel 1
The group continues conversing.
Caption: So on we went into the evening, sorting out mundane matters.
Caption: Room assignments, schedules, how to get food and toiletries, such-like.
Caption: Things started feeling so normal to me now that I relaxed my guard a little.
Panel 2
Diana puts her cup down on the table.
Caption: Finally the stress of the day caught up with me.
Diana: Hey, it's been a long day and I'm tired.
Diana: And I need to report back to my client tomorrow.
Panel 3
Diana rises to her feet as Dong looks up at her.
Dong: We have already deduced that your client is Alyss Roaz.
Diana: Yeah, well, I guess under the circumstances you need to know.
Diana: I also have a reason to report in-person.
Dong: I presume you will have some sort of clandestine meeting arranged.
Panel 4
Diana starts walking behind the couch, past Wook.
Diana: Nah, I'm gonna just show up at her place. I'm pals with her house Cê-esse.
Wook: Will Roaz be angry with you?
Diana: That wouldn't be the worst thing to happen to me lately.